City Night Lights from space
Welcome to cityLumens.com! Find your location and check how night lights of the city looks like from the space. Main sources are NASA city light images for year 2016 provided for whole world. Larger places have prepared night images for 2012, 2003 and 1995 years too. In our database we have 50,000 cities world wide. Light images are analyzed so they may be comparable with other locations. About this numerology read on About page.
More about sources or light convert to numbers read on about page.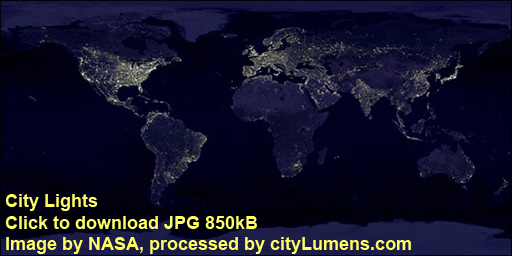 Quick random examples:
» Countries: • Germany • United States • France
» Cities: • Brno • Hanoi • San Diego • São Paulo • Toamasina